Happy Vacation
Malachi Farrell, Elyse Goldberg, David Humphrey, Ange Leccia, Pat Place, Kim Soo-ja, Amy Sillman, Frank Schroder, Lisa Yuskavage
July 10 - August 17, 2008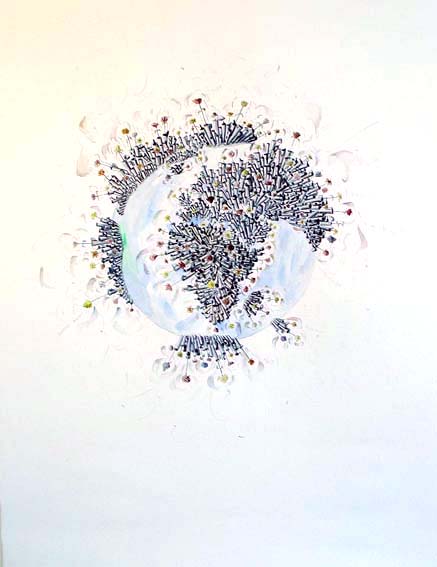 Malachi Farrell, For Peace, 2005, Watercolor & pencil on paper, 30 x 22 1/2 in.


Happy Vacations provides travel information and ideas, plus deals on hotels, flights and more for your next vacation to Happy. Happy Vacation to you and to everyone! That place has a way of bringing about the best feelings, doesn't it?

Jane Kim / Thrust Projects is pleased to present Happy Vacation, a group exhibition that complicates the summer holidays with questions about taste, style and class. The gallery has elected to become an unhinged annex to its third floor neighbor, the Chinese travel agency Happy Vacation, and purvey a form a summer travel without destination.

The itinerary charted by Happy Vacation passes from Morocco in Ange Leccia's video to South Korea in Kim Soo-ja's photograph. Elyse Goldberg goes stateside with altered photographs of mid-western landscapes while Amy Sillman, Malachi Farrell, Lisa Yuskavage and Pat Place take uncharted side trips into more private spaces. David Humphrey and Frank Schroder have arranged small collections of work that constitute parallel worlds within the universe of Happy Vacation.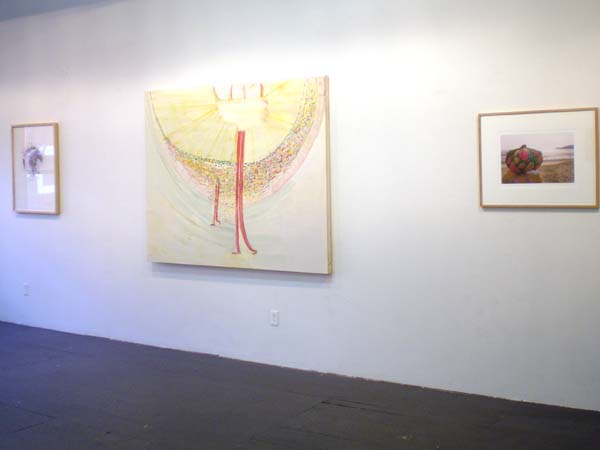 left to right: Malachi Farrell, For Peace, 2005, Amy Sillman, This Dad, That Dad, 2001, Kim Soo-ja, Bottari, 1995.